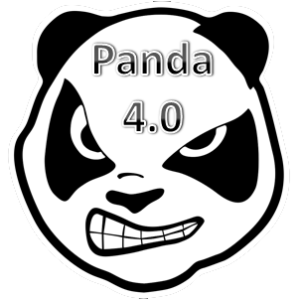 Let the panic begin!  If one update at a time wasn't enough, Google launches 2 algorithm updates this week.  This is usually the time when webmasters go crazy trying to clean up their link profiles, frantically checking why their sites dropped in ranking.  Hey people here's the news flash…listen carefully because this will shock you…are you ready for this…Google makes changes to its algorithm on a daily basis and at times they make multiple changes in a single day.
Shocked? Don't be, this is old news.  How else do you expect Google to keep their algorithm top secret?  The announcement was caught on Twitter when Matt Cutts head of webspam tweeted about the updates on Tuesday night. Since the original Panda update Google has been making regular minor updates and usually doesn't announce it to the general public.  So if these updates were announced they must be fairly important.  This new update was called Panda 4.0.  For those of you who don't know, Panda was originally the algorithm update that filters out low quality content sites, while promoting higher quality content pages. The new update is supposed to lay a softer foundation for future Panda algorithm changes.
Google told Search Engine Land that the new Panda will affect different languages to different degrees, and will impact approximately 7.5% of queries in English as well. This update is a worldwide update affecting all sites in all countries globally.
Google also has updated their Spam Algorithm 2.0 to the tune of targeting many of the more severely spammed popular industry keywords, such as payday loans and Viagra. This update will affect approximately 0.2% of English queries.
So what do we do n0w, besides panic about the effects of these updates on our website rankings.  Well look at it this way, if you have been listening to Google from the beginning and have been providing valuable content and avoiding for the most part spammy methods of ranking, then you should be generally fine.  There may be a small fluctuation in rankings up or down, but nothing that cannot be recovered with a little more effort.
Google continues to try and improve their search results for the end user. The way things are moving it seems though that any method other than simply providing high quality content would eventually be disregarded as a valid tactic. In its attempt to defeat those who try to scam the system, Google continues to update their algorithm on a regular frequency. This supposedly ensures a fair and even playing field for everyone.  Will there be more updates in the future? There is no doubt what so ever that there will be updates in the future as near as a couple of months.