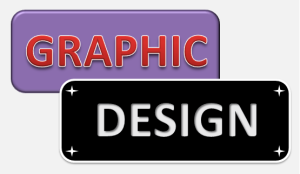 Setting up a new business and managing all the elements on a daily basis can prove to become a stressful task. Furthermore, attempting to create graphics when you don't really possess the expertise can strain lots of nerves. Designing yourself can become more budget-friendly for sure; nothing could be more affordable compared to pulling up your own sleeves and doing the work yourself especially if you are a small business owner. Although with all the free tutorials available on the net there is still a huge learning curve. And sometimes doing it yourself can lead to less appealing work and could directly affect your brand.  Here is where you have to make that decision to hire a professional graphic designer.
The graphic designer will save time and money
Get it done right the first time, by hiring an expert. Creating several drafts will surely take a huge deal of your time, but a professional designer handles time effectively in addition to providing a professionally finished product. They can think and come up with ideas quickly with experience. A graphic designer can provide unique and refined branding techniques.
Since you only get one chance to make a first impression to your customers, it's essential your designs grab attention. When you go shopping you see designs in windows to attract you.  In exactly the same fashion, viewers or prospects see the designs you display as a demonstration of what your business offers. Through viewing your designs, they'll decide if they want to contact you, or purchase your product. If your designs are not unique and polished whatsoever, it won't gain the attention and recognition it requires.
A professional graphic designer will help you develop a style for branding that matches the caliber of your products as well as services. They know the colors and imagery and how you can combine the right elements to produce the best impression for the company. Furthermore a designer might help maintaining a constant design flow for your business.
A designer who has been around the industry for a while knows how you can utilize design to market your business using trademarks, letterheads, brochures, internet pages, etc. By recommending proven marketing strategies that are actually successful, graphic and creative designers can convey as well as promote your business to your customers. Designers bring lots of creativity to your marketing materials.
Everywhere we see plenty of advertisements in public areas and on websites but we don't appear to be captured by all of them. The only stuff that truly meets the eye with enthusiasm are individuals with high-quality and innovative designs that stand out from the rest. When you're trying to advertise, your best bet against getting lost in the crowd would be to achieve over-the-top designs that captures customers' minds.
Graphic designers make a living with their creativeness. They would mostly convey more sparks of originality given their enthusiasm and resources to produce. Because marketing goals as well as design or design trends change, a skilled designer will understand what's in as well as what's out for that season and for the company. Professional graphic artists understand well how you can manage your content material and information, blend graphics along with specific thoughts and feelings which will consequently enable your visitors to appreciate your business.
Nevertheless, bear in mind that it's vital that you send the precise message across to graphic artists. Tell them what you want to achieve to additionally help them be inspired by your  vision. Good designers will need the best of you personally and your company. They will help you produce the all important great first impressions and their work will be at the forefront of your business.